ORIENTANA OWNER
Orientana comes from Poland. Its founding mother – Anna Wasilewska – have fallen in love with Asian nature many years ago. While staying in Asian countries she learned about natural medicine and how to use secret fresh plants for skin improvement. She learned Ayurveda and used Ayurvedic formulations to fight skin and hair problems. When she came back to Europe she decided to change her life style and make it close to nature & zen philosophy. Following the return from Asia her life was turned towards ecology. At that time the idea of creating natural solution for skin care appeared. She wanted to give people what helped her and many Asian woman – natural ingredients from Asia. What helped ? Scientific proofs.  She cooperated with scientists all over the word who had examined Asian natural medicine and conducted studies on herbs which proved Asian herbs do work.
With the help of Polish, Indian and American cosmetologists and experts the first cosmetics were created ten years ago. Now we have app 100 SKU and as promised they are totally natural, made of Asian herbs known in Asia for thousands of years and  proven by modern science. We mastered Asian herbs in modern formulations.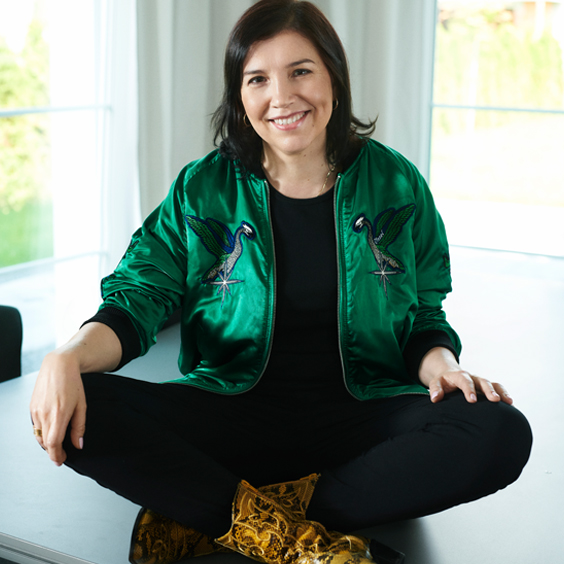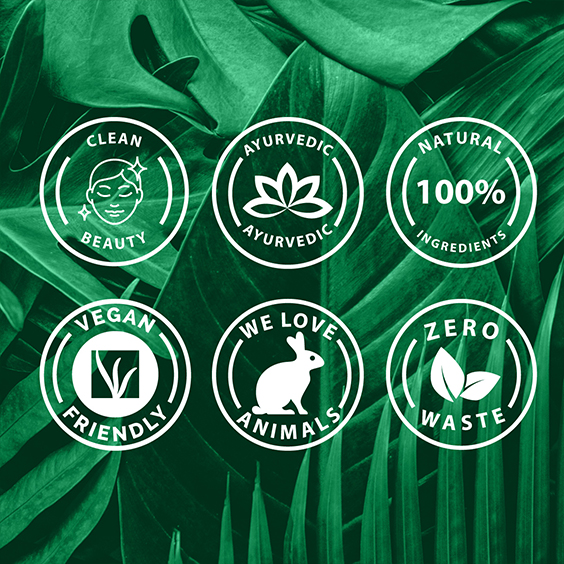 ORIENTANA PROMISE
We pledge that all of our cosmetics are free from harmful chemicals such as parabens, silicones, mineral oil, phthalates, PEGs, paraffin, SLS/SLES/ALS. The majority of our cosmetics consist only of oils and butters which makes them 100% natural. The remaining cosmetics available in our offer are 95-99% natural.
We manufacture in line with Ayurveda which is sealed by governmental certificate. We use the ingredients of mineral or vegetable origins that are characterized by the highest possible quality. All of our ingredients come from certified crops. We are supported by Ayurvedic doctors from India who participate in formulations creation and guarantee our Ayurvedic blends.
Orientana is cruelty-free. We have always been against animal testing. None of our products and none of their ingredients have ever been tested on animals. None of the ingredients used for manufacturing our products has been derived with harm to any animal. The vast majority of Orientana cosmetics is vegan- and vegetarian-friendly.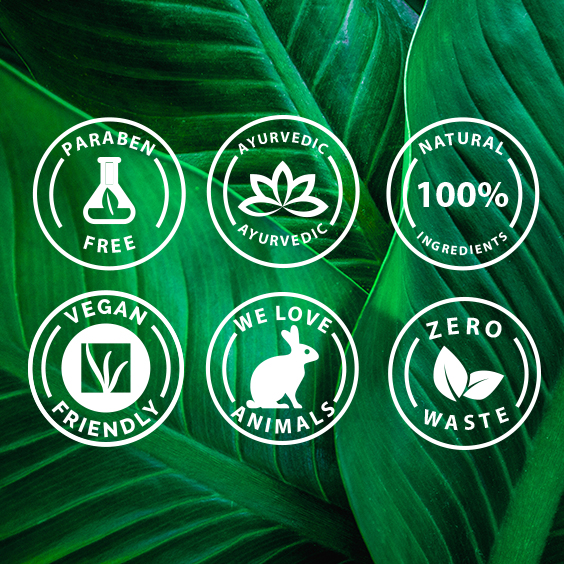 ORIENTANA INGREDIENTS
Orientana products' formulas are based on thousands years of Asian tradition but proven and  employed by modern and credible scientists. Carefully selected herbs and plants of Asian origins have been effectively used in natural medicine for thousands of years. Lately, researchers have become widely interested in the phenomenon of Asian herbs and plants. And it has been proven that beneficial effects on human body, skin and hair are excellent. You have probably heard about turmeric, reishi, ginger, kokum butter and aloe. We use more and we mastered more.
All of our products are rich in the freshest and the highest quality wide range of certified raw materials of plant origin. All of those are either obtained from Asia (only sustainable and ecologically clean regions) or from our own crops. Most of them do not grow somewhere else and some of them are not known widely but their features are highly examined. We have a research unit which specializes in searching for Asian herbs which have not been yet discovered by the Western world. At present we are examining more that 30 new plants and have them researched by scientists for new formulations in skincare and haircare.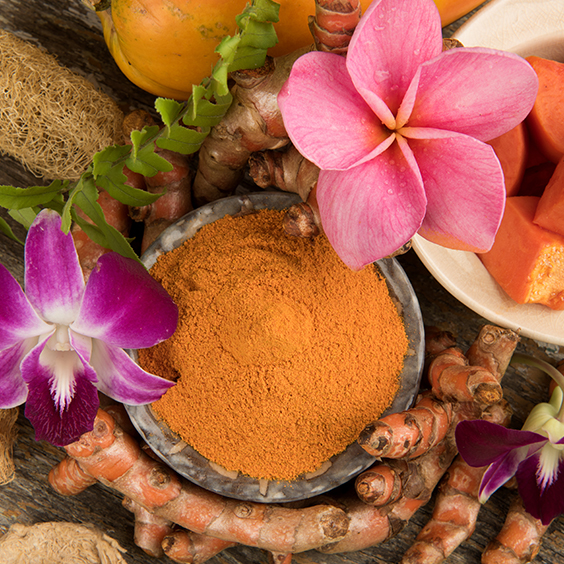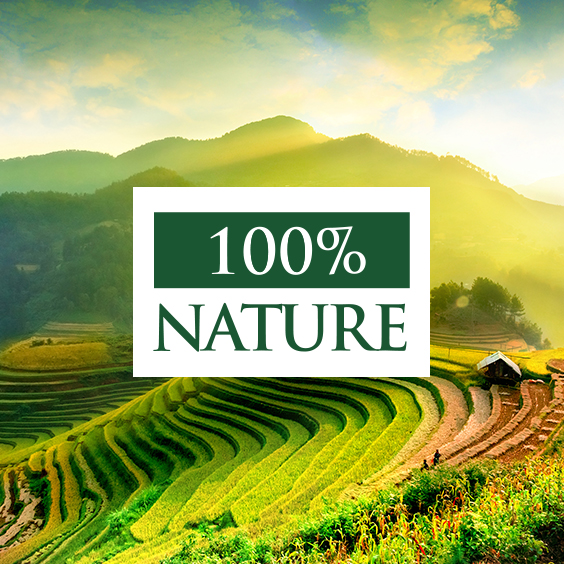 WE RESPECT MOTHER EARTH
Orientana is stamped with 100%NATURE logo. It is true that the majority of our cosmetics are 100% natural and some are 99-95% natural. But we do more to feel good about Orientana's influence on the planet. If possible our cosmetics are packed in zerowaste and lesswaste packing. Our solid balms, lip cosmetics and Bio hennas are packed in paper only. Our face products when possible are packed in glass and paper. When we use plastic it is recyclable plastic.
All of our products are rich in the freshest and the highest quality certified raw material of plant origin. We cooperate only with reliable small and medium-size suppliers of fresh plant ingredients. What is more we have our own crops. Neem, holly basil and lemons are grown by us. The vast majority of Orientana cosmetics is vegan. We respect the planet and we fight against  deforestation. We don't use neither palm oil nor its derivatives in none of our products.
But what we are most proud of is Orientana team. People who work here are eco-conscious who profess brand values not only at work but in their personal life. Our owner drives electric car powered by solar systems.