Golden Orange
Golden orange, also known as Kumquat, originally comes from China. It is a shrub with edible fruits, which are mainly used to make desserts and cocktails. Kumquat fruit looks like a miniature orange, but it can be eaten with the skin. It tastes like a mandarin. Kumquat is also cultivated in Japan and Taiwan.
Golden orange has a unique, pleasant fragrance. It is a rich source of vitamin C, flavonoids (lutein, tannins, carotenoids) and beta carotene, which slow down the aging process. Kumquat is also a source of mineral salts and sugars. Such a high content of antioxidants, minerals and vitamin C in kumquat fruit has a beneficial effect on the condition of the skin recently discovered by science. It protects the skin, slows down the aging process and delays the appearance of wrinkles. Kumquat works great in oil products. When used in cleansing cosmetics it work thoroughly and deeply because it is rich in natural AHA acids with a micro-exfoliating effect.
Moreover, the high content of fatty acids gives golden orange a moisturizing and nourishing effect, helps reduce skin dryness, regulates the skin barrier and strengthens the epidermis. Kumquat extract consolidates and maintains the skin's protective barrier function with maximum protective effectiveness. It fights oxidative stress and free radicals.
When used as food, it is refreshing, supports the body's resistance to colds, helps fight upper respiratory infections and lowers cholesterol.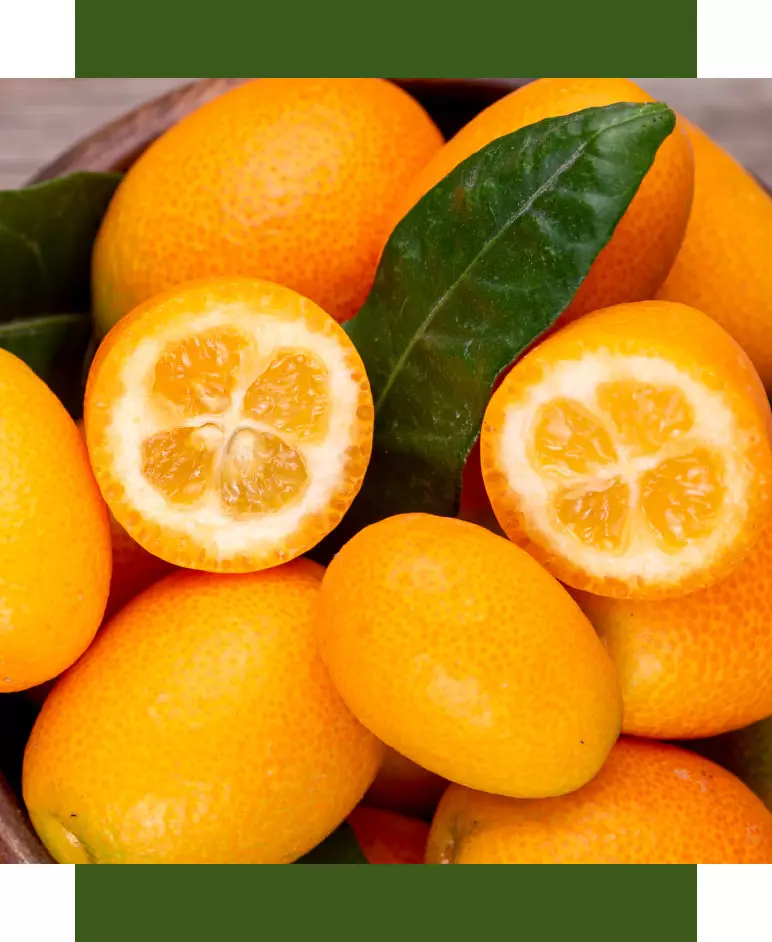 Products with Golden Orange