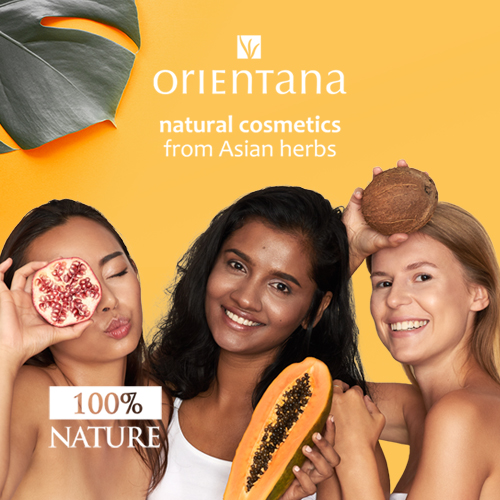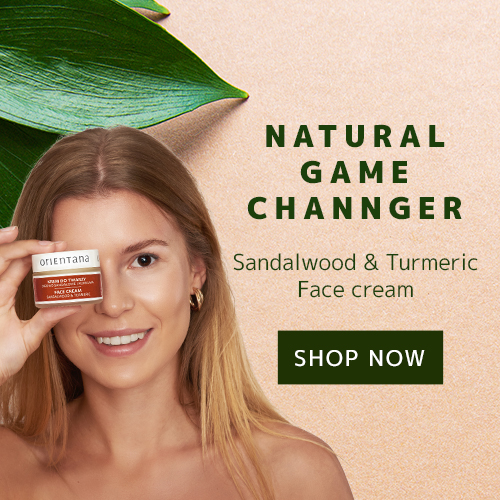 Our Story
My name is Anna Wasilewska. I am a Polish female entrepreneur. Ten years ago I decided to combine my passion for Asia and natural lifestyle with my professional life. These were the foundations for Orientana. This is how the brand of natural cosmetics from Asian herbs was born. Today Orientana is an expert in natural face, body and haircare formulated with plants native to Asia and recognized in natural medicine. 
I promise that Orientana cosmetics are safe, natural, cruelty-free and effective. Orientana adheres to strict European safety regulations. All of our products are rich in the freshest and the highest quality certified raw material of plant origin. All of our products are dermatologically tested. We manufacture in the compliance with the following certificates: GMP , ISO 14001: 2015, ISO 9001: 2015, ISO 22716: 2007, 16128-2 :2007. We have been granted the certificate for Ayurvedic cosmetics manufacturing. Today we manufacture in Poland, India and Taiwan.
Gotu kola also called Centella asiatica, commonly known as centella and in Hindi kudi kula grows in India and Sri Lanka. In some parts of Asia, it is called the "source of life" because of its beneficial effects – anti-aging, balancing skin hydration, improving...
read more
WE CONNECT YOU WITH HEALTHY WORLD OF NATURAL COSMETICS FROM ASIAN HERBS PROVEN BY THE NEWEST SCENTIFIC RESEARCH.